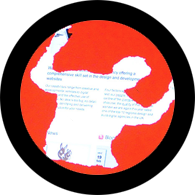 This post has been migrated from its original home to here. It originally lived at
this location
.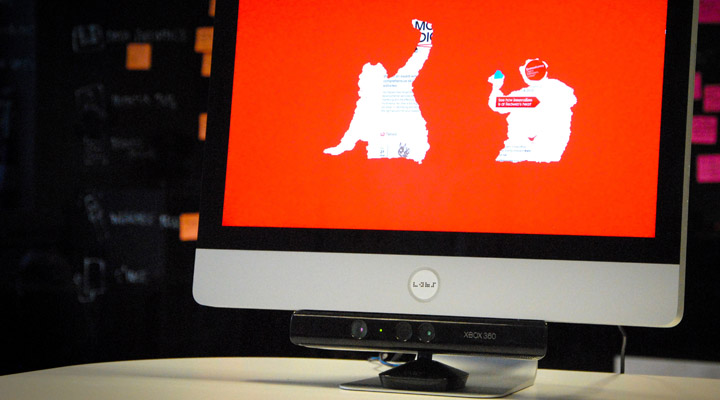 Uncovered is a quick and simple prototype application that we put together for the Redweb staff to play with and extend.
As you walk past, the Kinect camera recognises you as a human and uses your silhouette as a mask on the screen. The closer you get, or the more people you collaborate with, the more secret content you reveal as the masked area gets bigger.
We're looking forward to seeing what our staff will turn this into.