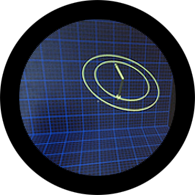 This post has been migrated from its original home to here. It originally lived at
this location
.
The Leap Motion Controller is a new device that plugs into your computer and lets you control it with your finger tips. It's being released later this year but we got our hands on one early.
Hello, my name's Sean Tracey. I'm a Creative Technologist working in Redweb's Innovation department. I'm new to the company and my role here is to help explore emerging technologies and ideas.
That means playing with new technologies and pushing them in all kinds of directions, to see what we can do and share what we learn.
The first thing I've been looking at is the Leap Motion Controller
Leap Motion isn't the first device that's let us wave at our computers. We've all used a Kinect or a Wii, but the Leap Motion is one of the first devices that we can put on our desks and use to interact with our computers without too much fuss.
I quickly made a YouTube Player
It's a pretty simple demo. The Leap Motion SDK lets us get the data from the device in a variety of ways. We get lists of finger positions, gestures, number of hands etc. etc., and once we've got that data we can use it in any way we like. LeapTube takes the XY coordinates of the first finger on the first hand and moves a pointer on the screen relative to any movement. Once the pointer has hovered over a video for two or so seconds, it will play the video. If we wanted to go back, the system can detect swipe gestures to move between the different screens.
Now we know more about what's possible and how it works, we're planning a larger project with Leap Motion. We'll be sure to let you know how it goes.